Last summer I was targeted with a very specific Facebook advert, showing mean event I'd not heard of before, called Vegan Camp Out – a weekend surrounded by like-minded people with not an animal product in sight…
Since going vegan in July of 2019 I'd not stumbled upon many other vegans; I have my Dad, my partner, and very recently two of my friends decided to go vegan. You can imagine the idea of an event with 15,000 other people sharing the same sentiment as me felt surreal, overwhelming, and exciting.
So, what is Vegan Camp Out, exactly?
VCO is a 3 day festival with loads of activities, music, and talks from vegan activists, influencers and artists. As with any festival they also have a range of merchandise and food vendors all selling their cruelty-free and plant-based goods. This definitely sounded like something I'd enjoy, but I was hesitant to buy a ticket as I didn't know anyone who would be going, and the idea of a solo adventure was nerve-wracking.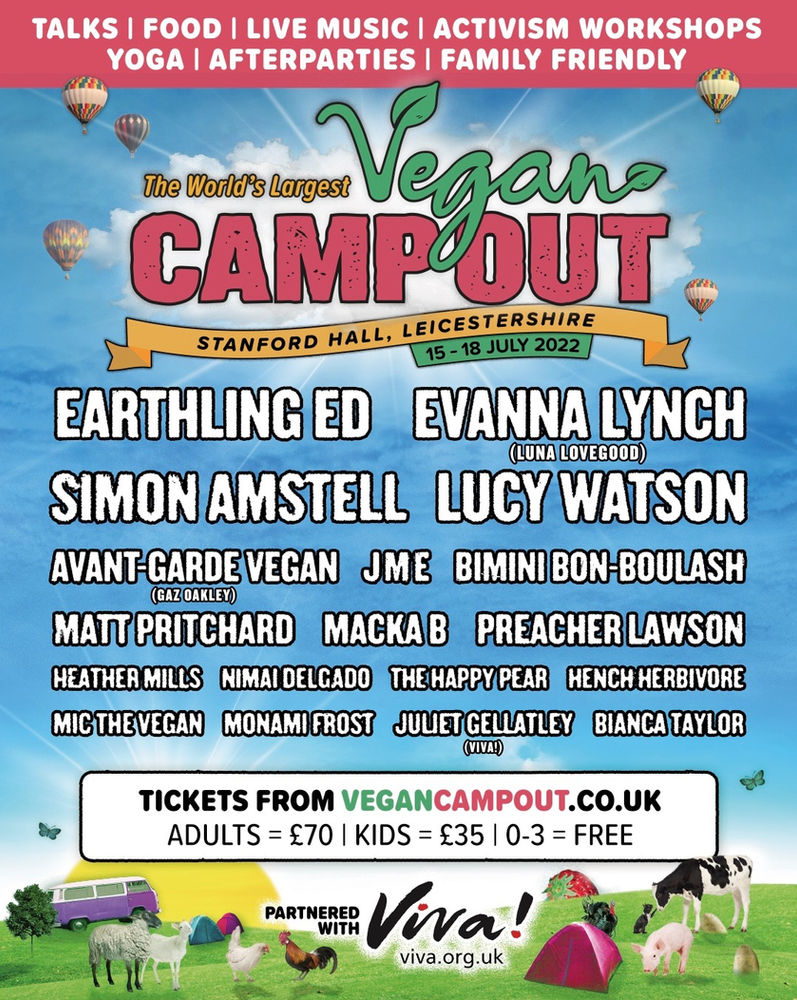 A few months after hearing about Vegan Camp Out I joined some groups on Facebook to 'meet' others who were going and decide if it was something I wanted to do. There were loads of groups for different interests and lifestyles such as Metal Heads, LGBTQ+ people, Singles, Deaf people, Solo Campers, and Families. Everyone was keen to share great stories from the previous Camp Out, and speculate about who would be speaking, performing, and selling their goods at the next one. I started to feel more comfortable with the idea of going by myself, and even joined some WhatsApp groups of people who would also be going by themselves.
After lots of deliberating I decided to take the plunge, and two weeks before VCO I got the ticket and started planning my trip!